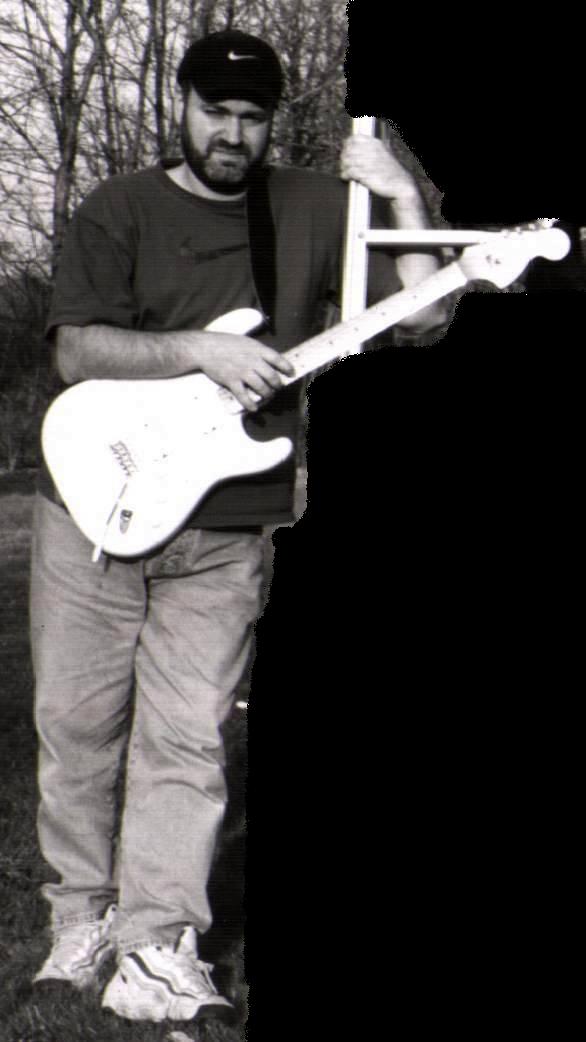 Click here to add yo uGeorge Meenan

Friend, Father, Bandmate, Husband, Brother

Click here to add your text.

Click here to add your text.

We are now mourning the loss of one our founding members and close friend George Meenan.

Geo has been more to us than I think that he even realized. As I write this I am reminded of the early days with George and his enthusiam for the once "basement band" to hit the road and start booking gigs. He was the one who would push us to take the next step. If any of you who knew Geo this must come as quite a shock being as he was the one with the laid back attitude!

As years progressed Geo had really shined! His constant searching for "the perfect sound" led him down many roads. The first being his playing.

I have never seen a man practice as hard as him. He would get up early in the morning and practice before getting off to work. His dedication paid off and you could hear it every time he picked up one of the guitars that he built.

The second being the guitars that he built. Geo had decided that he could do it better and he did! First it was tweeking this or that but it wasn't good enough. Geo had to have it his way so, he decided to build his own guitars. Some of the finest guitars I've ever seen or heard are the ones that Geo made! If you need proof just check out the one that Larry plays.

All I can say is this world has lost one of the good ones. George Meenan was one of the most special people I've ever met! This is a loss that will be heartfelt by many for a long time to come. Please sign our guestbook and tell us how you felt about Geo or even any good stories that come to mind.

At this time we are planning a benefit show for George's wife Judy and their sons Ryan and Jason. In the mean time, please e-mail us if you feel like there is something you would like to do for them.

We love you, we'll miss you George!